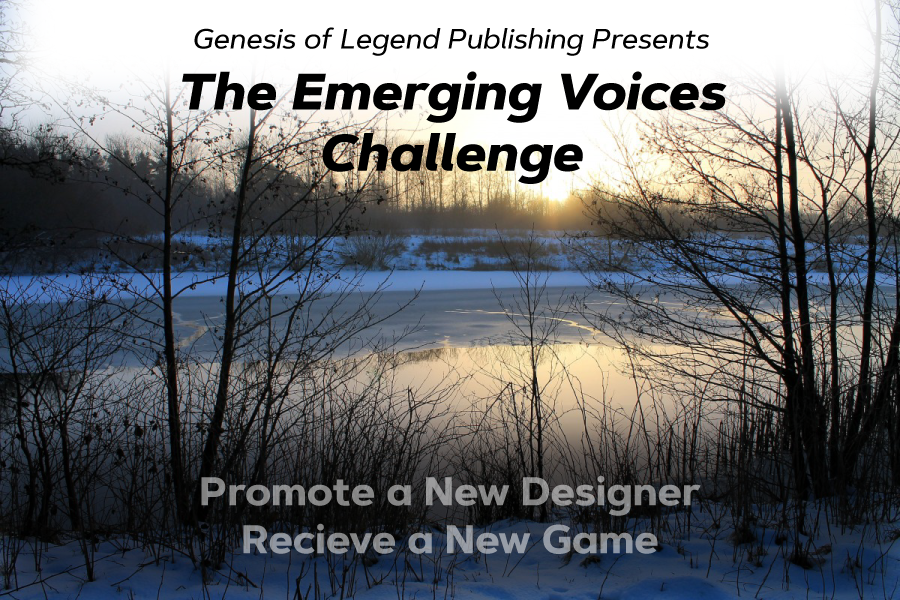 February is a cold and dark time, with our eyes eagerly searching out the sun. It's time to look to the future. Inspiration and art, from fresh faces and bold voices, will drive us forward into the New Year. For the month of February, we want to spread these stories.
We want you to publicly promote or review an analogue game produced an emerging voice. This could be from a new creative, who are just crafting their first game. It could be from a more established pioneer from an underrepresented community. Lend your support and your passion for these new games and their creators.
Games are a broad category. Roleplaying games, from tiny nano-games to elaborate books are all eligible. All kinds of commercial and non-commercial larps, board games, and card games are likewise eligible for his promotion.  All we ask is that you devote at least 250 words in your promotion or review.
When that's done, just fill out this form. We will collect all of these projects and promotions, so we can help spread the word.  We will also mail you a physical copy of our award-winning science-fiction game, Posthuman Pathways (MSRP $10).
Now let's make February a brighter place for all of us, and amplify these emerging voices.
Jason Pitre, Genesis of Legend Publishing