Genesis of Legend Publishing is a small, independent roleplaying game publisher, which means that we occasionally need professional freelancers to contribute to our products. Here's what you need to know.
General Information
We have limited opportunities, but are interested in working with new creatives on our projects. If you are interested in getting added to our list of potential freelancers for consideration, please fill in this handy google form.
We are looking for underrepresented voices, including indigenous creatives, creators of colour, women, non-binary individuals, the LGBTQ community, and individuals with disabilities. Our products can only represent the diversity of the gaming community by supporting them.
We respect your ideas, and do our best to leave our contributors with the most intellectual property rights possible. We typically only purchase licenses for creative works so that our writers and designers can build on their own ideas for their futures.
We work with contracts, offering greater clarity in terms of the work required and the obligations on both parties. For large pieces of work, we may establish overarching supply arrangement contracts. There are two situations where work will be commissioned without a formal contract.
When this is a purchase of existing art assets, and the artist does not require a formal contract.
When we waive the requirement for a contract by paying 100% of the contract value in advance, assuming any risk associated with the decision.
Our pay rates are public.  Our business is small and our means are limited, but we are doing our best to pay we can.
We are proud signatories to the Professional Standards for Analog Game Publishers which establish expected norms for ethical behaviour, contracts, support for diversity, and compensation.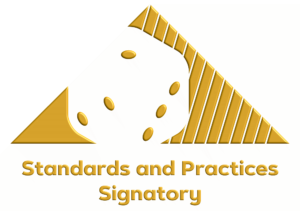 ---
Baseline Rates of Pay
We are open to negotiating rates of pay with our freelancers, but we wanted to give a baseline of what our initial budgets account for. We are doing our best to raise the rates we can offer as our business grows. All of these budget values are in American dollars. Our current pay rates are set at $28/hour as per the standards and practices above, which is significantly above the living wage requirements for our jurisdiction. Our goal as we grow is to afford to hire more contractors at this rate and produce more work.
Writers and Designers: Our minimum rates of pay is currently set at 14 cents per word, based on an expected production rate of approximately 2000 words per day. Alternatively, we are open to discussions of royalty models.
Editors: We are not looking for editors at this time. Editing can consist of developmental editing, copy editing, and proofreading. For editors who are performing all of these editing tasks on a project, our minimum rates of pay are set at 7 cents per word. For editors who are performing only one of these editing tasks on a project, minimum pay rates are at 3.5 cents per word.
Layout and Graphic Design: We are not looking for layout or graphic design professionals at this time. Our minimum pay rates for layout and graphic design are based on a daily rate of $224 per day of work. We budget based on an assumption of one day for each of the following.
Establish master pages including typefaces
Layout of 8 pages of interior text.
Layout of the full cover, box, or other packaging.
Finalize the product for print.
Ilustration: Our minimum pay rates for illustration are based on a daily rate of $224 per day of work. The amount of time allocated to illsutration of a cover depends on the scope of the project, but will typically be between 5-7 days of work.  Our interior illustration rates represent a range of pricing based on the level of colour, detail, and complexity of the piece, as well as the size of the piece. Here are our ranges.
Three days for a full-page, full-colour illustration.

Two days for a full-page, black and white illustration.

Two days a half-page, full-colour illustration.

One day for a half-page, black and white illustration

One day for a quarter-page, full-colour illustration

Half a day for a quarter-page, black and white illustration.

A quarter day for a spot illustration or icon
Cultural Consulting and Research:  Our minimum pay rates for cultural consultation and research are based on a daily rate of $448 per day of writing, development, and or consultation. This rate is based on the assumption that each day of cultural consultation requires at least one additional day for the contractor to perform research and/or recover from the work performed.
Freelance  Application Form
Resources & References
1) Artist Guidelines: Guidance and advice on what we would like from our artists.
2) Genesis of Legend Style Guide: Guidance, rules, and tools for our editors and our writers.
We are proud to have worked with some of the best creatives in the industry. Please feel free to contact any of these fine folks if you would like to know more about how we operate.