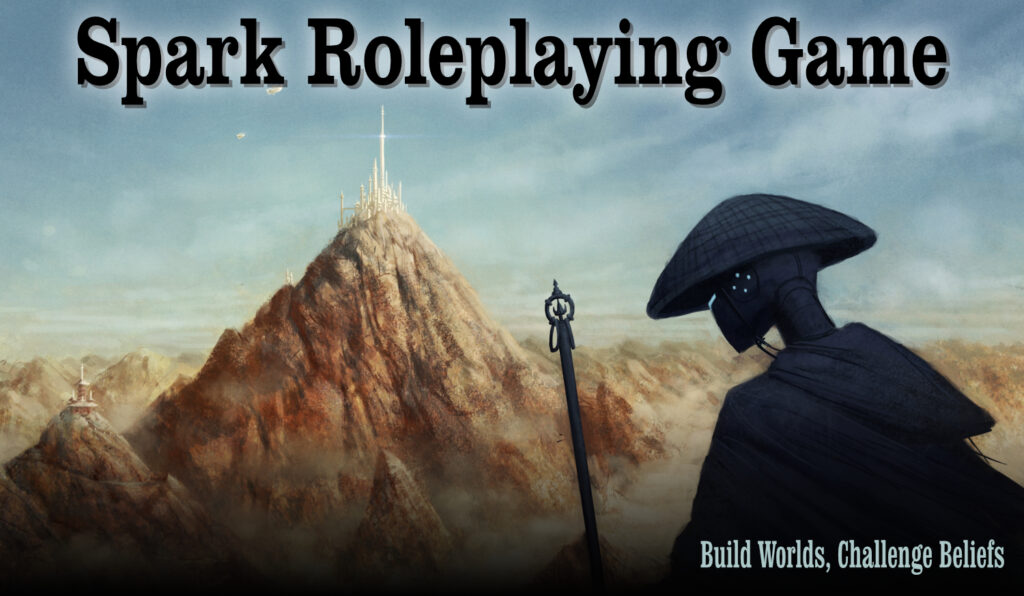 Spark is a game about creating worlds both fantastic and mundane.
Explore vast ideas and challenging your beliefs.
---
Challenge your Beliefs
Shakespeare's Romeo and Juliet is a tale of two families torn apart by family loyalty and romantic love. Moby Dick, by Herman Melville, focuses on the cost of vengeance. Spark helps you tell those kinds of stories, examining your characters' motivations, convictions, and perspectives. The game helps you explore ideas, perspectives, and beliefs, to help you learn more about yourself. In Spark, you make meaningful choices to drive the story forward.
Spark gives you a fun and easy way to build engaging settings that explore different themes and ideas that your players care about. Play in your own collaboratively built world, or in one of the published settings;
NeoNihon: Shogunate Science Fiction
Quiet Revolution: Montreal Police Drama
The Elemental Kingdom: Fantasy under Siege
Spark is a tabletop roleplaying game about challenging your character's beliefs while building and exploring new worlds. It offers:
A system that's easy to GM, great for pickup games with little advance planning.
Collaborative setting creation for making a unique world of feuding factions and interesting ideas.
Collaborative scene-framing, so everyone has a say in what comes next.
Character generation that creates instant character connections and emotional ties.
---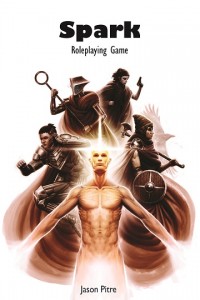 Key Information
ISBN: 978-0-9917888-0-4
Code: GLP001
Out of Print
Format : 208 page, 6"x9" softcover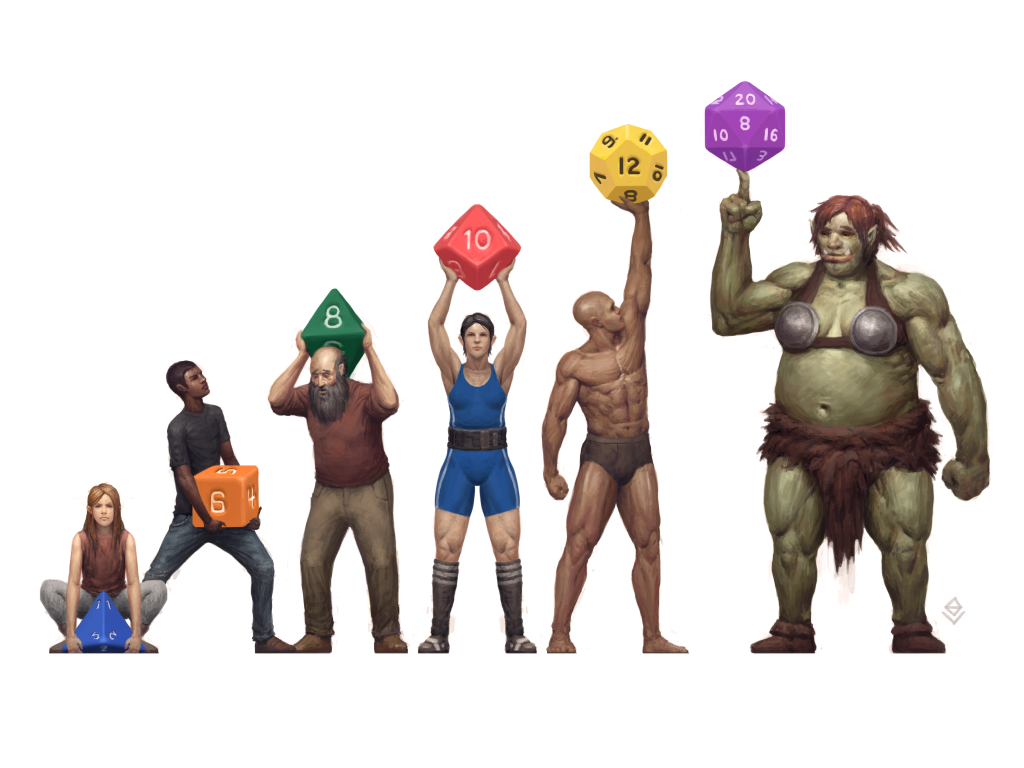 Reviews
The Player's Side of the Screen (Kickstarter Beta version)
Die Heart (Kickstarter Beta version)
Aggregate Cognizance (Kickstarter Beta version)
The Nerd's Domain (Full version)
Tales of a GM (Full version)
---
Downloads
The Spark Player Package. This includes a character sheet and a quick reference sheet.
The Spark GM Package includes everything you need to build a custom setting.
There is also an alternative form-fillable version of the character sheet available.
Just want to create an interesting setting in ~90 minutes? Download the Standalone Setting Creation Bundle and follow through with the instructions on pages 28-45 of the Spark RPG corebook.
---
Spark Quickstart Bundles
There are also a series of Quickstart Bundles, which are designed for 1-shot sessions at home or at a convention game. These Quickstarts do the prep for you so you can dive into play.
The NeoNihon setting quickstart bundle here.
The Quiet Revolution quickstart bundle here.
The Elemental Kingdom quickstart bundle here.
If you plan on running the game at a convention or game store, you are entitled to a free, zombie cyberpunk setting titled Carriers by Brian Engard! Contact us for more details.
---
Spark Teacher Guide
The Spark RPG has a free Teacher Guide available, thanks to the kind efforts of Pete Figree, as well as a free student edition of the game. Contact us for access.
---
A Spark in Fate Core
As part of the kickstarter campaign for Spark, I promised to produce a professionally edited and illustrated free supplement for the award-winning Fate Core RPG. This document, titled "A Spark in Fate Core" mixes the collaborative world-building of Spark with the elegant design of Fate Core. Download Here!
---
The Enlightened Man
The Enlightened Man is a Renaissance Superhero Setting written by Brian Engard. This setting is built to serve both the Spark Roleplaying Game and Fate Core. Italy during the 16th century is a time of new ideas, new technology, heretical science, great masterpieces, reason, and faith. It is a time of civilization and barbarism, of merchant-lords, powerful nobles, and scions of the church. Everything changed when the Enlightened Men appeared. These women and men are blessed with fantastic, superhuman gifts, bringing about a new age. Buy it Here!