Description

Spark is a game about exploring ideas. Shakespeare's Romeo and Juliet is a tale of two families torn apart by family loyalty and romantic love. Moby Dick, by Herman Melville, focuses on the cost of vengeance. Spark helps you tell those kinds of stories, examining your characters' motivations, convictions, and perspectives. The game helps you explore ideas, perspectives and beliefs, to help you learn more about yourself. In Spark, you make meaningful choices to drive the story forward.
Spark is a game about creating worlds. Spark gives you a fun and easy way to build engaging settings that explore different themes and ideas that your players care about. Play in your own collaboratively built world, or in one of the published settings;
NeoNihon: Shogunate Science Fiction
Quiet Revolution: Montreal Police Drama
The Elemental Kingdom: Fantasy under Siege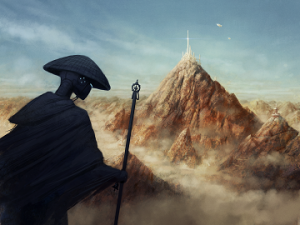 Why is it awesome?
Spark is a tabletop roleplaying game about challenging your characters beliefs while building and exploring new worlds. It offers:
A system that's easy to GM, great for pickup games with little advance planning.
Collaborative setting creation for making a unique world of feuding factions and interesting ideas.
Collaborative scene-framing, so everyone has a say in what comes next.
Character generation that creates instant character connections and emotional ties.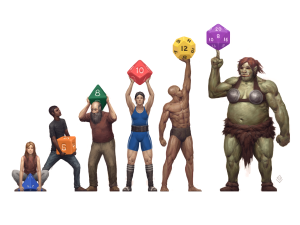 Get a Digital Copy of Spark
Every print copy of the book, from us or from participating retailers, comes with a digital copy with PDF, Mobi and Epub formats. Thanks to the Bits and Mortar Program for making this happen! If you just want to pick up a digital copy of Spark, you can buy it here!
Buy Spark from your Friendly Local Retailer
We are happy to support local retailers, and many of them already have copies of Spark for you. Check out the list here  for specifics!
Check out Reviews
The Player's Side of the Screen  (Kickstarter Beta version)
Die Heart (Kickstarter Beta version)
Aggregate Cognizance (Kickstarter Beta version)
The Nerd's Domain (Full version)
Tales of a GM (Full version)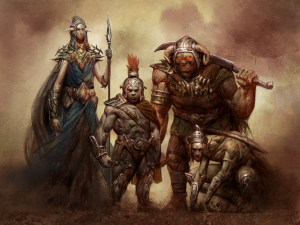 More Resources